Hammond Inspection Services
W
hether it's a mobile home or a 7000+ square foot house,
Hammond Inspection Services
offers a full range of home inspection services to give you peace of mind about your family's safety and your investment. Regardless of the size, value, or condition of your home, I will provide you with the superior level of service, expertise, and respect that you and your family deserve. My standards, which exceed those of my professional association and North Carolina's regulations, are the same for every one of my clients. For example, I use canned smoke when testing your smoke detectors, whereas the legally-required test simply gauges if the unit has power but not whether it's fully functional. I'm actually testing the detection mechanism itself, because your family's safety is paramount.
Home Inspection
Your Hammond Home Inspection is a thorough visual inspection of every major component of your home that is visible and accessible. The structures and components I inspect include: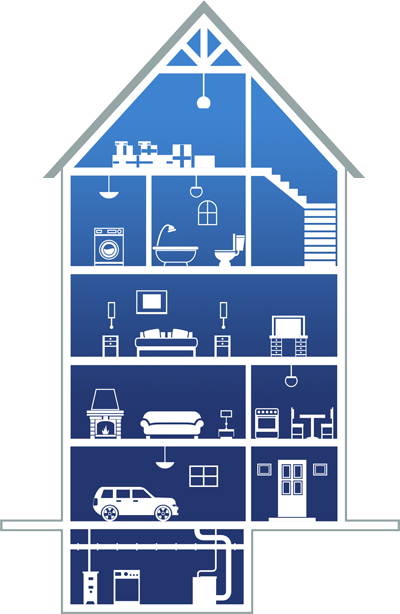 Roof: including flashing, gutters, and all penetrations
Exterior: including windows, doors, and homesite as it relates to the house
Basement, Foundation, Crawlspace & Structure: including exposed framing, insulation, and ventilation
Heating, Cooling, and Ventilation: including all visible equipment, ductwork, and registers
Plumbing & Electrical: including receptacles, fixtures, and exposed wiring and pipes
Fireplace
Interior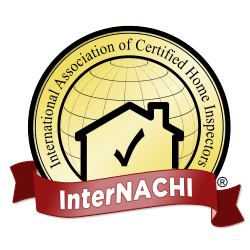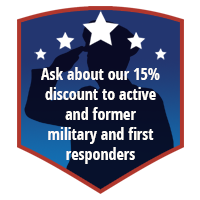 Pre-Listing inspections
Selling a home is stressful enough, and you don't want to be surprised by anything a buyer's inspector finds. Get the maximum value for your home and stay in control of any needed repairs by gaining knowledge about your home's condition before you list.

1st Anniversary Warranty Inspections
Contact me before your builder's warranty expires. Building a house is an enormous and complex undertaking to manage, and details can sometimes be missed by even the best of builders. Make sure you catch any oversights with enough time for your builder to address them before your warranty expires.

Partial Inspections
Allow me to perform a structural inspection that includes your plumbing and electrical systems.

Pre-Drywall Inspections
Know what's in your walls! If corners are cut before wall cavities are enclosed, there could be anything from a minor nuisance to a severe hazard hiding where it cannot be seen once construction has been completed. Opening a wall to do repairs is always expensive, messy, and a major inconvenience to occupants. Have Hammond Inspection Services inspect your home before the builder's work is done.

Home Maintenance Inspections
Even if you're not selling your home, it's a good idea to have your home inspected periodically so that you can stay ahead of any potential maintenance needs. Hammond Inspection Services will note any current or potential issues.

Mobile Homes
These are built very differently from traditional site-built homes and require an inspector who is familiar with the particularities of their structure and systems.
I also partner with specialists to provide the following professionally-certified services:

Radon
Radon is a naturally occurring radioactive gas that seeps out of the earth and is undetectable by human senses alone. It is the leading cause of lung cancer among those who do not use tobacco products, and the 2nd leading cause of lung cancer among those who do. Almost any home with a radon problem can have successful abatement repairs to keep your family healthy, but the problem needs to be discovered before it can be fixed — and before it causes life-threatening damage.

Termite Inspection
Termites can hide for a very long time while eating away the very structure of your home. Don't let a catastrophe develop! Our professionals know the signs to look for and early detection can save your property before the only answer is demolishing and rebuilding the damaged structure from the inside out.

Complete HVAC System Diagnostic

Well Testing
Available services include testing for bacteria, and the testing battery required by the FHA and the State of Virginia.

Septic System Inspections
Repairing a septic problem can be costly and invasive. Make sure your system is functioning properly, and learn tips about how to maintain its health for years to come.
Call, Click, or Email today to schedule your complete Home Inspection with Hammond Inspection Services
Faithfully serving all of the Greater North Carolina Triangle area, the Eastern North Carolina Triad area, and Southern Virginia, including: Chatham, Durham, Franklin, Harnett, Johnston, Lee, Nash, Wake, and Wilson Counties in North Carolina and Courtland, Emporia, Greenville, Halifax, Lawrenceville, Lunenburg, and Mecklenburg Counties in Virginia